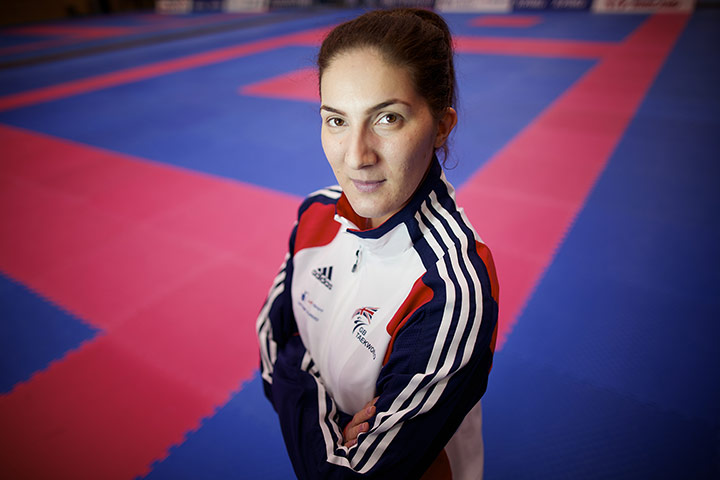 SARAH STEVENSON, TAEKWONDO WORLD CHAMPION:
We may not have read much about Stevenson, who won her third title at this year's world ­championships, but when we did we could not ­ignore her commitment. She secured her medal, beating the reigning Olympic champion, despite ­caring for her cancer-stricken parents. Both died within months of each other this autumn, not long after their 28-year-old daughter had won gold in ­Korea. Stevenson showed her fighting spirit when she took on the judges of the BBC's Sport's Personality of the Year for ignoring ­female athletes such as swimmers Rebecca Adlington and Keri-Anne Payne or triathlete Chrissie Wellington, insisting: 'There are people out there who are the best in their sport and they deserve to be recognised for that.'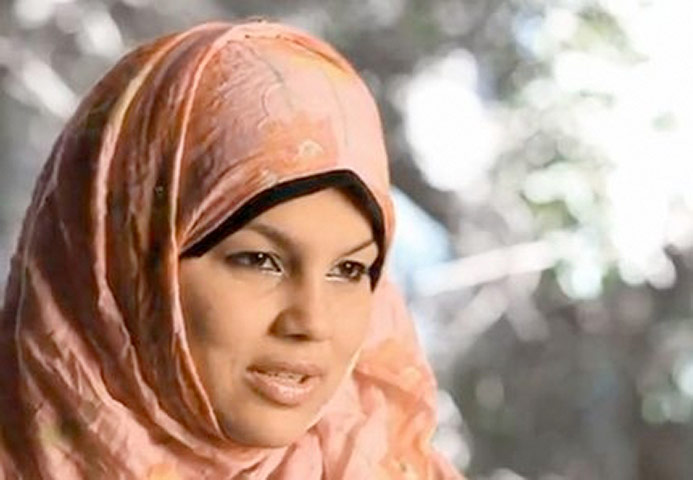 SAMIRA IBRAHIM, EGYPTIAN ACTIVIST:
Women marched, smuggled weapons and risked their lives, becoming a symbol of the Arab spring. Yet female activists still had to fight against being silenced by fledgling ­governments. Nowhere more so than in Egypt. Ibrahim, 25, was one of seven women subjected to a so-called virginity test by the military. She told an online newspaper she was sexually assaulted by an officer, who 'had his hand stuck in me for about five minutes. He made me lose my virginity.' Ibrahim has been the only one of the women brave enough to take them to court. The court ruling has been postponed until ­27 December, but ­Ibrahim says she will not drop the case and will fight on: 'What happened to me can still happen to any other girl.'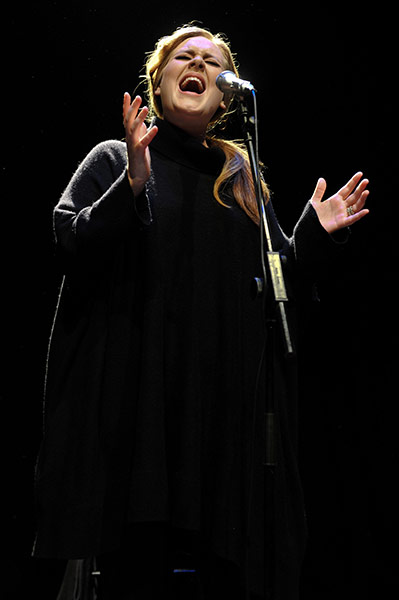 ADELE, SINGER-SONGWRITER:
The 23-year-old Londoner has had every reason to let loose her trademark filthy laugh this year – because while she started 2011 a success, she ends it a superstar. Her second album, 21, was released in January, and she followed this with a live Brit Awards performance of Someone Like You that moved the room to a murmured hush. She eschewed the typical awards ceremony bombast, proving all she needed was her voice, a piano accompaniment and lyrics that make eyes mist. Her album immediately took flight, selling more than 13m copies and being nominated for six Grammys. By December it had become the UK's biggest selling album of the 21st century. Adele's beauty isn't just in her voice, or her songwriting – it's in her attitude. Caught in the glare of the world's media, she gives the impression she'll say what she likes, wear what she likes, perform how she likes.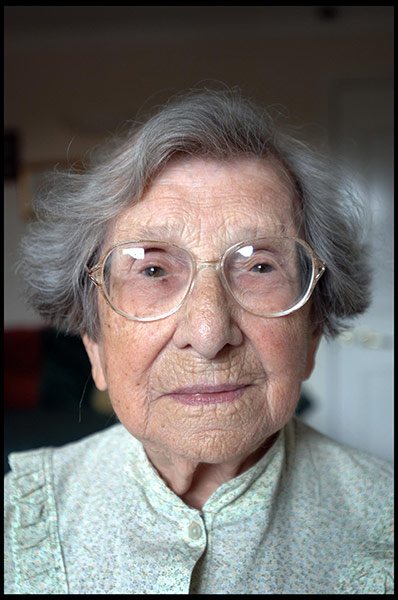 HETTY BOWER, PEACE CAMPAIGNER:
When Channel 4 News presenter Jon Snow told Hetty Bower he hoped she'd be around for many years to come, the 106-year-old peace ­campaigner replied: 'Please not. I am now getting tired.' Given her work this year you would never have known. On the 100th anniversary of International Women's Day, in March, she was guest of honour at a wreath-laying ceremony at Emmeline Pankhurst's statue; Bower's sister was a suffragette, and her own ­political education began early. She became one of the founding members of CND in 1957. She still marches, and recently spoke against ­hospital ­closures, tuition fees and cuts in services for ­disabled people. She has also spoken at an ­Hiroshima Day commemoration and took part in a Stop the War coalition demonstration. 'As long as my legs can take me I will be participating in ­anti-war activity,' she told Snow. 'What sane ­person could be pro-war?'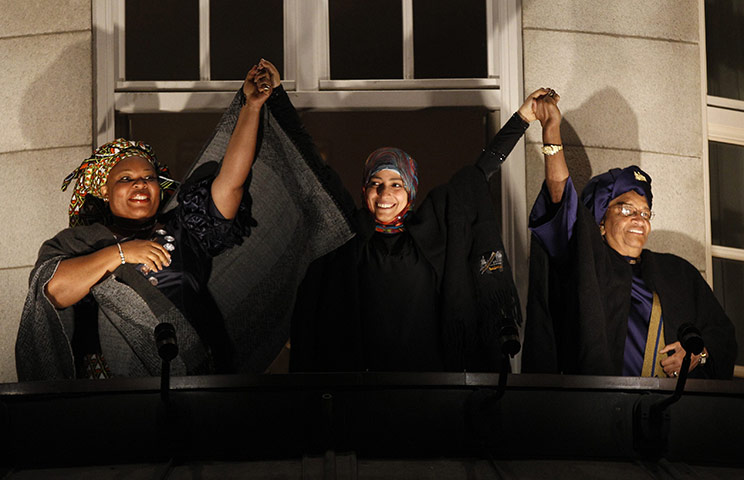 (L to R) LEYMAH GBOWEE, TAWAKKUL KARMAN, ELLEN JOHNSON SIRLEAF, NOBEL PEACE PRIZE-WINNERS:
Only 12 women had ever received the Nobel peace prize. This year it was awarded to three. Each has risked everything to help women in countries where they are routinely ignored or violated. We made them all women of the year. Sirleaf, Africa's first democratically elected female president, is credited with bringing peace to the formerly war-torn Liberia, while activist Gbowee led marches against the use of rape and child soldiers in the country's civil war. The youngest ever peace prize winner, Karman, has held weekly protests against the Yemeni government since 2008, with members of her Women Journalists Without Chains organisation. And when the Arap spring hit Yemen, her arrest brought thousands into the streets to demand her release. The laureates' message is clear – as Sirleaf said as she collected her prize: 'My sisters, my daughters, my friends - find your voice'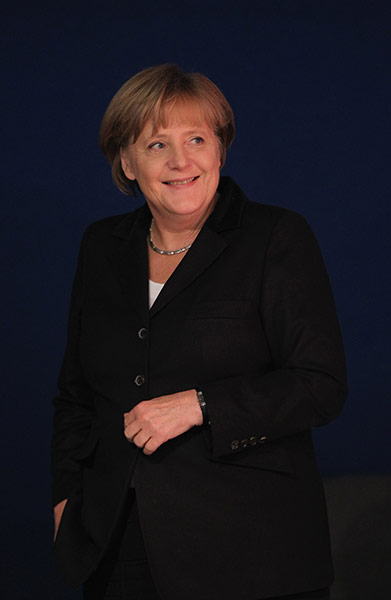 ANGELA MERKEL, GERMAN CHANCELLOR:
Merkel has had a productive year. She opted to phase out all Germany's nuclear power ­stations, and is locked in a battle over the introduction of a ­minimum wage. But it is as the euro crisis has ­unfolded that she has really flexed her political muscle, arguing for private sector involvement in the Greek bailout and refusing the call for eurozone countries to guarantee each other's debts with eurobonds. She was voted fourth most powerful person in the world by Forbes ­magazine this year (behind Obama, Putin and Hu Jintao). Less dour in the flesh than on TV, the 57-year-old has a sense of humour she seems ­determined to hide: her quips disappear from ­parliamentary transcripts and she insists on copy approval in print interviews so she can snip out anything off message. For Merkel, politics is a serious business.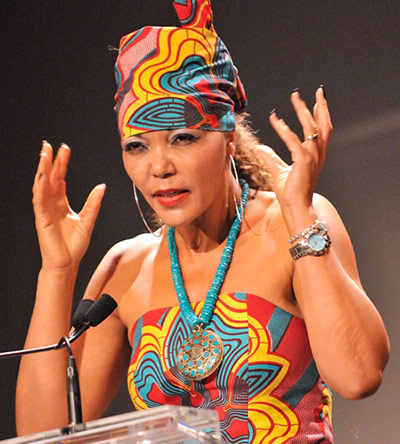 CHRISTINE SCHULER-DESCHRYVER, HUMAN RIGHTS ACTIVIST:
Schuler-Deschryver runs City of Joy, a centre for survivors of gender ­violence in Bukavu, the Democratic Republic of the Congo. The centre has ­become a haven for survivors in a country known as the 'rape capital of the world'. Schuler-Deschryver tells the story of Jeanne, a 24-year-old from the rural interior of Africa's second largest country, who arrived ­after receiving terrible injuries from repeated gang rapes. 'She has changed her name to Jane,' says Schuler-­Deschryver, a Belgian/Congolese woman who set up the centre with activist and playwright Eve Ensler. 'She tells me Jeanne was the woman in pain who she left ­behind in the hospital; now she's a new person, healed and reinvented, so we should call her Jane. It is as if she has been reborn.'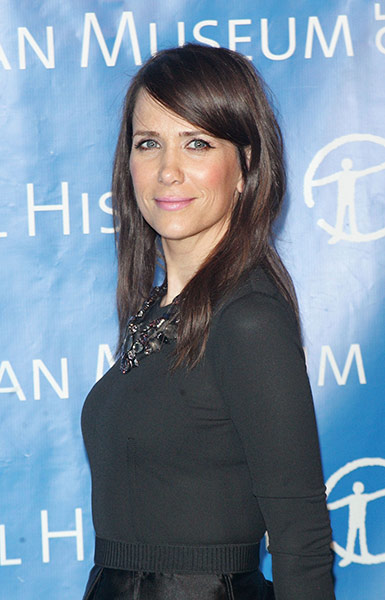 KRISTEN WIIG, ACTOR, COMEDIAN, WRITER:
Last year the New Yorker magazine ran a
profile of comedian Steve Carell
, which also considered the state of Hollywood comedy. It mentioned a group who pitch in to improve one another's films: 14 men, including Judd Apatow, Seth Rogen and Will Ferrell. Wiig's breakthrough is all the more exciting given such male domination. With Bridesmaids, which she co-wrote with Annie Mumolo and starred in, Wiig lit up the box office. Produced by Apatow, it has grossed more than any of his other films. Wiig had already put in some eye-popping cameos in Ghost Town and Knocked Up, is a regular on Saturday Night Live, and achieved her status through one simple strategy. It turns out that being really funny, all the time, is a winning approach, whatever your sex.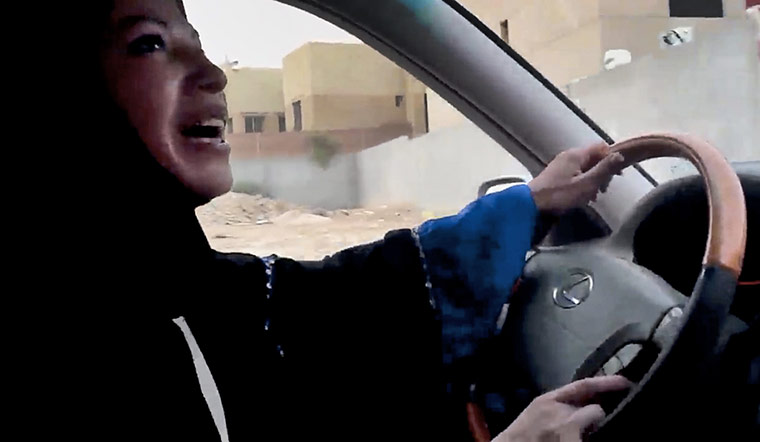 SHAIMA JASTAINA, WOMEN'S RIGHTS CAMPAIGNER:
Saudi Arabia is the only country where women are not allowed to drive. Campaigners (as above) have been protesting against the ban for years – in the early 1990s, 50 women lost their jobs for flouting the rules that force women to rely on male relatives, taxis or drivers – but this year the focus was on one woman. In July Jastaina took to the road in Jeddah, later telling her old lecturer from the US, Nivien Saleh: 'I want to be able to drive ... and I want other women to be able to do the same. It's a basic human right.' Instead she became the first woman to be tried and sentenced for the 'crime'. Her punishment, which caused global uproar, was 10 lashes of the whip. Although it was reported the
ruling was overturned
by the late King Abdullah, Saleh said last week that Jastaina is still facing the punishment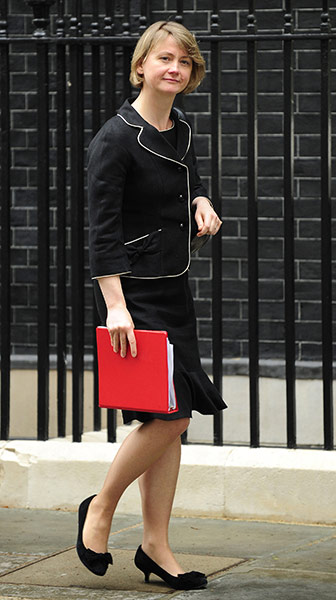 YVETTE COOPER, SHADOW HOME SECRETARY:
The next Labour party leader is widely tipped to be a woman, and that pioneer would be Cooper. The shadow home secretary has gone from being 'the wife of Ed Balls' to the MP thought most likely to succeed Ed Miliband. However the former journalist is not on the list for her career success but her choice of campaign issue. No other politician has done as much to highlight the impact of the budget cuts on women as Cooper, from the number losing public sector jobs to those hurt by the closure of Sure Start centres. We may not agree with all her proposals but she wins credit for putting the concerns and welfare of women at the centre of her agenda. As she has said: 'I don't feel it's a sign of weakness to be concerned about issues that affect women's lives, issues that sometimes don't get taken seriously because they largely affect women
Time magazine named The Protester as its person of the year, and women fighting injustice take pride of place among the Guardian's women of 2011. As well as lauding those who press for women's rights, we also celebrate great achievement – a trio of Nobel winners, political high-fliers and the stars of stage and sport who inspire us