Σάββατο, 12 Μαΐου 2012
(Reuters) - Greek politicians abandoned their quest to form a government on Saturday, leaving the president with one final opportunity to avert new elections that could drive the debt-choked country out of the European single currency.
Greece's political landscape is in disarray after voters humiliated the only parties backing a rescue plan tied to spending cuts, leaving no bloc with sufficient seats to form a government to secure the next tranche of financial aid.
Without aid from the EU and IMF, the country risks bankruptcy in weeks and - as European leaders now openly acknowledge - potential ejection from the
euro zone
.
On Saturday morning, Socialist leader Evangelos Venizelos met President Karolos Papoulias in the presidential mansion to formally confirm he had been unable to persuade other parties to form a broad coalition that would keep the bailout agreement but try to improve its terms.
The holdout was Alexis Tsipras, a charismatic 37-year-old radical leftist, who has emerged as the standard bearer for opponents of the bailout's harsh austerity measures and has the most to gain from a new election.
Papoulias has one last chance to press all political leaders to form a coalition. If he fails, he must call a new election in June. In televised remarks during their meeting, Venizelos urged the president to lean on Tsipras to join an "ecumenical government".
"I put this forth to Mr Tsipras. I haven't received a positive response," Venizelos said. "I believe that is where your efforts should be focused during the consultations."
The president replied: "There are signs of optimism in what you are telling me and I hope I can contribute to the formation of a government - because things are rather difficult."
Papoulias will meet the leaders of the country's three biggest parties on Sunday at 0900 GMT, his office said in a statement. He will then hold individual meetings with the leaders of the smaller parties.
The lurch towards a new election has caused havoc in financial markets, both in
Greece
and across Europe, where the prospect of Athens leaving the euro is viewed as a risk for bank balance sheets and the credit ratings of other vulnerable countries, although the EU is better prepared than it was a few months ago.
On Friday, as politicians acknowledged their failure to agree a coalition, the euro sank to its lowest point since January near $1.29.
Opinion polls conducted in the week since the election show Tsipras's SYRIZA coalition surging into first place - a prize that would give it an automatic bonus of 50 extra seats in the 300 seat house at the expense of the conservatives.
Tsipras says the bailout deal must be torn up, though like most Greeks he says he wants to keep the euro, a position seen in Brussels as untenable without the bailout.
"SEXY ALEXI"
Last Sunday's election saw voters punish the two parties that dominated the country for generations - Venizelos's PASOK and the conservative New Democracy party of Antonis Samaras.
The two, which usually account for around 80 percent of votes, saw their combined tally collapse to just 32 percent. The rest of the votes were cast for small parties that oppose the bailout, ranging from the Communists to the far right.
Polls conducted since then show the anti-bailout vote consolidating around Tsipras, whose good looks and self confident manner have helped make him a hero for young people.
Venizelos and Samaras say that without their bailout deal Greece would be headed for certain ejection from the euro and bankruptcy. If a second election does take place, they will be hoping that frightened voters return to the traditional parties.
But the momentum is clearly behind Tsipras, who has tapped into generational rage in a country where more than half of young people are unemployed and blame the narrow interests of the middle aged political class for squandering their future.
A cartoon on the front page of the Ta Nea newspaper showed the boyish Tsipras riding off with the ballot box on a toy horse. One of his supporters' slogans on the internet rhymes: "Come on Alexi - for a Greece that's sexy!"
A poll by Metron Analysis for the Epenenditis weekly published on Saturday showed SYRIZA would take 25.5 percent of votes - almost 9 points higher than its Sunday result. A poll earlier this week gave SYRIZA 27.7 percent. Such results would put it way ahead of New Democracy and PASOK.
The European Union/International Monetary Fund bailout requires Greece to cut wages, raise taxes, fire state employees, sell off state assets and reform labor laws. EU leaders say it is needed if Athens is ever to become solvent.
But opponents say the harsh medicine is self-defeating, making it impossible for Greece to grow its economy and emerge from the depths of the euro zone's worst recession, which has ground on relentlessly for five years.
SYRIZA argues that Greece can abandon the bailout and that European leaders will not carry out their threats to withhold funding, because they cannot risk the damage to other EU countries that would be caused by a Greek collapse.
"They will be begging us to take the money," SYRIZA deputy Dimitris Stratoulis said on Friday.
But European leaders say the next tranche of loans due in late June is in jeopardy if Greece does not emerge with a government committed to the bailout. In a second election, voters would face a stark choice, said Chris Williamson, chief economist at London-based research firm Markit.
"I think it is going to be increasingly presented as a vote to effectively leave the euro. That's how it will be seen outside of Greece and the rhetoric will build up to ensure that voters are aware of the implications."
reuters
Παρασκευή, 11 Μαΐου 2012
Despite marked differences in tone, Ms. Merkel and Mr. Hollande may not be so far apart in substance, said Mujtaba Rahman, an analyst at Eurasia Group, a consultancy in New York. Germany may ultimately accept minor adjustments to
Greece
's aid program if a viable government emerges, Mr. Rahman said.
"This is Germany's way of signaling both to Hollande and the Greek political elite it is willing to be constructive to keep the system together," he said.
German officials have been adamant in saying the bailout terms would not be renegotiated with Greece. The sharp reduction in public spending in the teeth of a recession has sent Greek unemployment to over 20 percent and, in
Sunday's elections
, brought radical parties on the right and left into Parliament.
Speaking in Berlin on Thursday, Finance Minister Wolfgang Schäuble repeated Germany's mantra that Greece had to stand by its commitments, but this time he added that Berlin could tolerate a slightly higher inflation rate.
LONDON — The BBC ran an intriguingdocumentary on Greece's financial crisis this week, hosted by Michael Portillo, a former minister under Margaret Thatcher and a leading euro-skeptic.
During his travels through Greece, Mr. Portillo offered each of his interviewees the choice of a €20 bill and an alternative one denominated in defunct drachmas. To a man, and woman, they all reached for the euros.
The country's European partners may not be too popular among Greeks these days but, if Mr. Portillo's mini-experiment is anything to go by, the European currency still is.
Whether they get to keep it will likely depend on whether their politicians seize the last of several chances on Friday to cobble together a coalition government out of the inconclusive results of Sunday's general election.
After a Friday morning meeting with Evangelos Venizelos, the Socialist leader, Antonis Samaras, the leader of the Conservative Party and a potential coalition partner, said Greece must remain within the euro zone.
"The only term we set is to secure Greece's continued presence in the euro area," Mr. Samaras told state TV. "It would be suicide to isolate Greece now that conditions are changing in Europe," Bloomberg News quoted him as saying.
More meetings among politicians were scheduled for later in the day and into the evening.
Failure to form a government would prompt new elections, in which the anti-austerity Radical Left Movement of Alexis Tsipras is currently forecast to increase its share of the vote to become the largest party in Parliament.
Mr. Tsipras shares the twin aspirations expressed by many Greeks in Mr. Portillo's broadcast — keep the euro but ease the austerity measures being imposed on Athens by its European partners.
No deal, says Germany, which is putting intense pressure on Greek politicians to reach a coalition deal that would include acceptance of conditions for further bailout loans.
Germany's foreign minister kept up the pressure on Greece on Friday, saying there could be no more payments of aid unless Athens enacted reforms it has agreed with its international partners.
"We want to help Greece and we will help Greece," Guido Westerwelle, the German foreign minister, told the German Parliament.
"But Greece has to want to be helped. If they deviate from the agreed reform path, then the payment of further tranches of aid is not possible."
A former radical student leader, Daniel Cohn-Bendit, meanwhile, urged Europe to ease the pressure on Greece or risk provoking a military takeover. Mr. Cohn-Bendit, a member of the European Parliament with the the Green alliance, raised the specter of a rerun of the Colonels' coup of 1967 in an interview with Le Monde.
"They must be given some sign of hope," he said. "If you leave the Greeks to sort themselves out, there's a risk of a coup d'état."
Wolfgang Schäuble, Germany's finance minister, said in an interview published Friday that the 17-nation euro zone could withstand Greece's withdrawal from the single currency. "Europe won't sink that easily," he told the Rheinische Post.
A move back to the drachma could, however, prove to be a nightmare for the banking sector, which is reported to be preparing contingency plans.
Reuters reported from London on Thursday that some banks had never erased the old Greek currency from their systems and "would be ready at the flick of a switch" if Greece brought back national banknotes and coins.
But the report also noted that, if Greece forced an exchange rate of, for example, one euro to one new drachma, it could impose huge losses on foreign banks because such a rate would not be sustainable on the markets.
Foreign Minister Guido Westerwelle has called for a new approach to spending that boosts growth without increasing debt.
He also warned that Greece can expect help from the EU, but only if it sticks to its commitments.
In a speech to Germany's lower house of parliament, the Bundestag, Westerwelle on Friday unveiled a six-point plan to boost European economic growth. It includes stricter controls on spending and putting around 80 billion euros in EU funds into increasing the bloc's competitiveness. But the liberal FDP party politician said he rejected the idea of government stimulus to boost growth.
"One cannot buy growth by incurring new debt," he said, adding that "the European Union cannot spend more than before, but it must use its means better than it has so far."
The six-point plan from Westerwelle is meant to complement the EU fiscal pact, which requires governments to take steps to rein in public debt.

Germany's opposition expressed skepticism, with the Social Democrats criticizing the lack of measures to tackle high youth unemployment and the Left party calling for tax increases for the wealthy.
No plan to budge on fiscal pact
In an apparent reference to presidential elections in France, Westerwelle stressed Germany would not renegotiate the eurozone's fiscal pact, which requires governments to take steps to rein in public debt. Socialist President-elect Francois Hollande made redrafting the agreement one of the pillars of his campaign.
"The fiscal pact was agreed, and it remains valid," Westerwelle said. "Agreements between states do not become invalid through new elections."
Westerwelle also took the opportunity to issue a warning to Greece, where politicians are anxiously trying to build a viable government coalition. In Sunday's election, voters there punished the mainstream parties over austerity measures implemented as part of an EU-IMF bailout. If they fail to form a coalition to uphold Greece's international commitments, Athens could renege and become insolvent, putting at risk its membership in the eurozone.
"The future of Greece in the eurozone lies in the hands of Greece," Westerwelle said. "We want to and we will help Greece, but Greece has to be ready to accept help. If Greece strays from the agreed reform path, then the payment of further aid tranches won't be possible. Solidarity is not a one way street."
Earlier, Finance Minister Wolfgang Schäuble said in an interview with the Rheinische Post newspaper
that Europe would survive if Greece decided to exit the euro.
"We want Greece to remain in the eurozone," Schäuble said. "But it also has to want this and to fulfill its obligations. We can't force anyone. Europe won't sink that easily."
Deutsche Welle
marilena: Greekonomics
: I've interviewed Greek leftist leader Alexis Tsipras once, on a street demonstration. He is, as all commentators say, very smart. Too sm...
I've interviewed Greek leftist leader
Alexis Tsipras
once, on a street demonstration. He is, as all commentators say, very smart.
Too smart to do something as dumb as take over the government of Greece at this juncture.
PAUL MASON
Economics editor, Newsnight
BBC
marilena: BBC News, Athens
: Mark Lowen The stable future that Greece craves is slipping further from its grasp. Five days after an inconclusive election, the wran...
Mark Lowen
The stable future that Greece craves is slipping further from its grasp. Five days after an inconclusive election, the wrangling to form a government goes on and the country's hopes of remaining in the euro are fading fast.
In Sunday's poll, the majority voted against Greece's bailout and the public sector cuts that it entails. But most here want to keep the euro. Germany, though, has suggested Greece cannot have both.
German Finance Minister said Europe could survive without Greece. That may be brinkmanship, but if he had hoped that would jolt politicians here into action, he might be disappointed.
Failure to form a coalition would mean fresh elections and perilous instability. This is a critical period for Greece and the eurozone. Time is running out to steady the ship
Πέμπτη, 10 Μαΐου 2012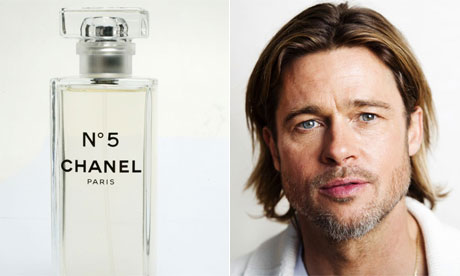 A terse tweet this week announced

Chanel

Nº 5's latest cover girl, matinee idol

Brad Pitt

.

This is the first time in the history of the iconic perfume that a man has been cast to represent the scent in their ad campaign. Considering the current amount of cross-dressing in thebeauty industry, you might be wondering "what's the big whoop?" After all, we've already encountered fragrance and lip gloss-flogging blokes in MAC ads, on YouTube tutorials, and behind the makeup counter of our local Boots.
But Chanel Nº 5 ain't no trendy tranny accessory. It's Chanel Nº 5, the olfactory embodiment of womanly mystery and sophistication. Coco Chanel herself pronounced it "a woman's perfume, with the scent of a woman." And up until Brad, women have been the only flavour of people smoldering from page and screen as the embodiment of its appeal. We've had the glamazons: Catherine Deneuve, Nicole Kidman, Ines de la Fressange - and the gamines: Audrey Tatou, Vanessa Paradis, Ali MacGraw. Despite the odd foray into coquettishness, the tone of the campaigns has been remarkably consistent. The model's demeanor is typically self-contained, with a cool, appraising stare down the lens of the camera. Almost masculine, you might say.
Chanel Nº 5 liberated perfume from its binary system of madonna (namby-pamby single note florals) and whore (heady jasmine and musk) to create an abstract blend of natural and synthetic notes that summed up the modern woman of the 1920s. What is remarkable about No. 5 is that almost a hundred years after its launch, it still smells modern: unsentimental yet plush, insinuating yet elegant. The buttery blur of jasmine, rose and ylang-ylang are contrasted by aldehydes, a compound that adds oomph and arctic shimmer. This chilly shimmer is warmed by mating-season musk - only revealed on the skin, like a secret between lovers.
But why Brad, and why now? Chanel Nº 5 still reigns supreme as the 'ultimate' perfume, the stuff even clueless Cro-Magnons can namecheck as proof that they know the score. However, the world of perfume has experienced a population explosion since Nº 5 was first introduced in 1921. With over 1,000 fragrances now launched yearly (many of them uninspiring spin-offs and celebrity cash-ins), the grande dame of the perfume counter has a harder time than ever being smelled over the din. Name brand recognition doesn't necessarily equal sales dominance, and indeed in France, Nº 5 is currently outsold by Dior's J'Adore.
There's nothing like hitching one's wagon to a star to get back on top, though, and with Brad planning to make a Mrs. Pitt out of Angelina Jolie in the near-ish future, Chanel will only benefit from the Hollywood hoopla (and rabid press interest) surrounding the wedding. A link with an A-list actor never hurts an A-list brand. Marilyn Monroe once boosted sales after an impertinent reporter asked what she wore in bed. She provo
catively answered, "Chanel Nº 5". With their latest perfume model, Chanel offers a subliminal reframing of that answer. What does the modern woman wear to bed? Brad Pitt.
guardian
The celebrity hair stylist

Vidal Sassoon

, who revolutionised women's cuts in the 1960s with his sharp geometric styles,

has died at his home in Los Angeles aged 84.
His wash-and-wear cuts marked the end of the beehive and the bouffant hair styles of the 50s, earning him many famous clients and admirers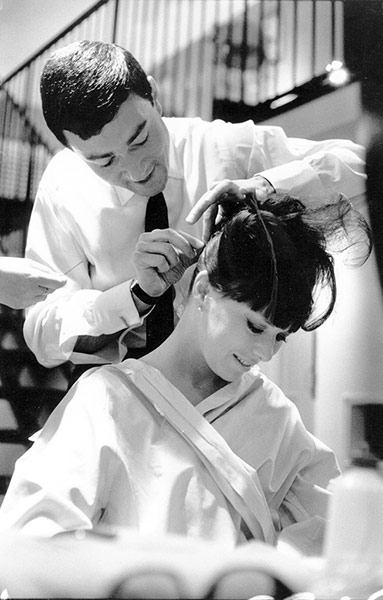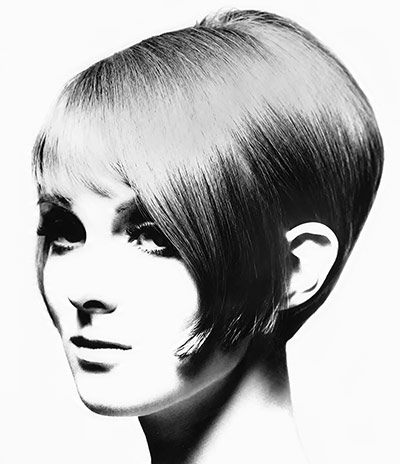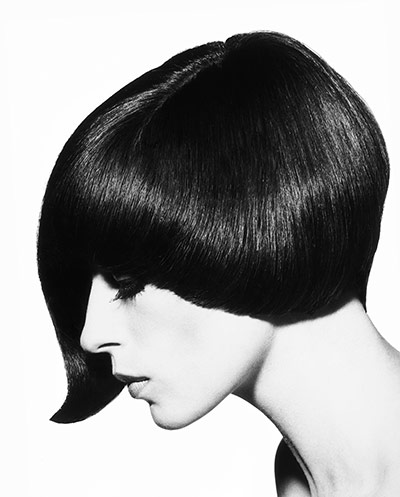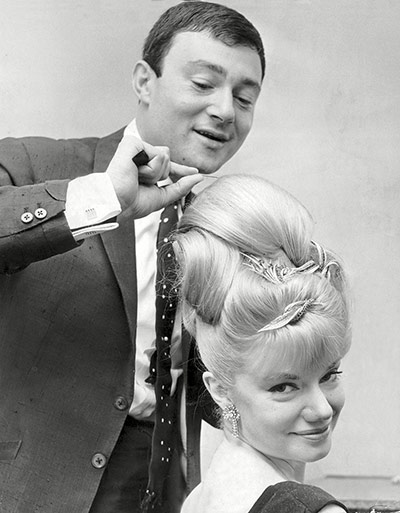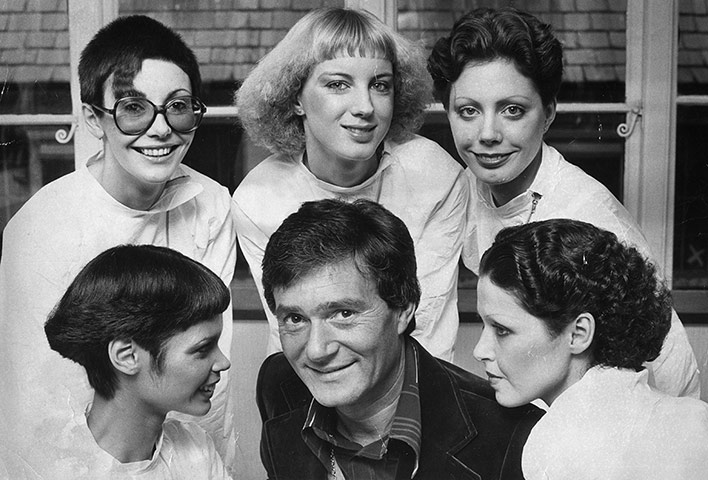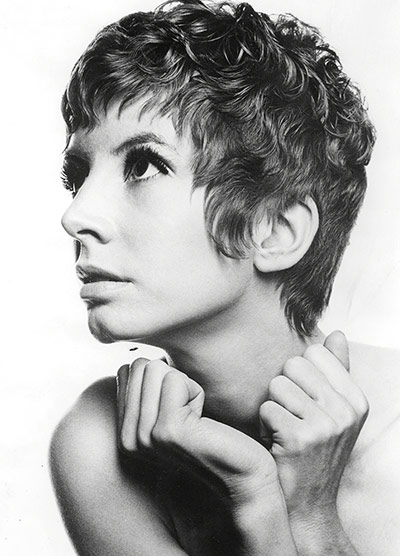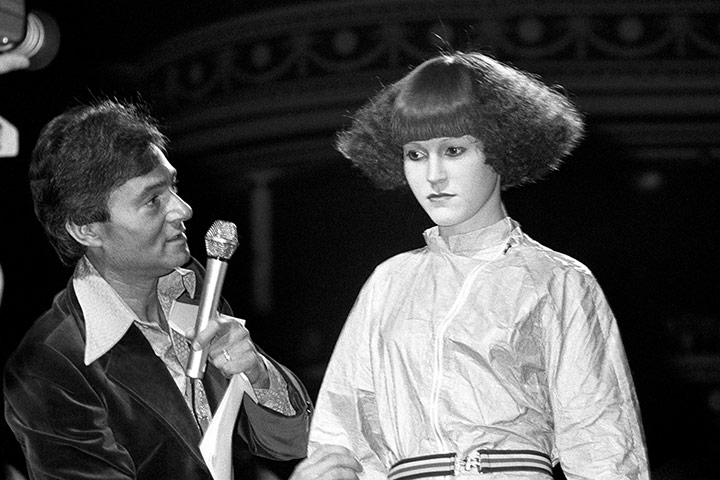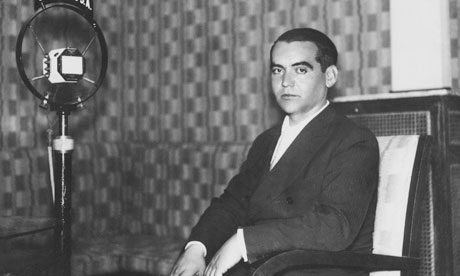 The identity of the lover to whom Federico García Lorca wrote passionate verse in his final months has been a mystery ever since the poet's assassination during the Spanish civil war. But now, more than 70 years later, his name has finally emerged.
The art critic and journalist Juan Ramírez de Lucas kept a box of mementoes of their brief but passionate relationship, including a previously unseen poem and a diary, hidden away throughout his life. He handed the box to his sister shortly before his death in 2010, and reportedly asked her to make the contents public only after he had died.
The box revealed that García Lorca and 19-year-old Ramírez de Lucas had planned to go to Mexico together after falling for each other in Madrid, where the latter was studying both public administration and theatre. But Ramírez de Lucas was too young to travel without his parents' permission, so he went back to his native Albacete to talk to them days before the Spanish civil war broke out, when rightwing rebels launched a coup attempt against the republican government.
García Lorca, meanwhile, had gone to his native Granada where – once the war started – he sought refuge in the house of his friends, the Rosales family. With Granada in the hands of the fascist-backed forces of General Francisco Franco, the notoriously leftwing poet was in danger of being detained and shot by death squads operating in the city.
In August 1936, aged 38, he was taken to a nearby hillside and shot along with two bullfighters and a one-legged schoolteacher. His body has never been found.
Ramírez de Lucas's conservative family had been appalled by his request to go to Mexico with García Lorca and refused him permission to travel, threatening to send the Civil Guard after him if he tried to leave. He could not legally travel abroad without their permission until he was 21.
García Lorca wrote him a letter, told him to be patient and assured him that it was important not to break with his family, saying they would eventually understand his desire.
"Count on me always. I am your best friend and I ask you to be political and not allow yourself to be washed along by the river (of fate)," the poet wrote, according to a version of the letter published by El País newspaper.
The letter – accompanied by orange blossom from Granada – was one of the documents that Ramírez de Lucas held on to, along with a poem by Lorca which describes his hopeless attraction to the "blond young man from Albacete".
"I can't even look at him!" he repeats in the poem, which was apparently written on a journey the two lovers made to the southern city of Córdoba. The poem is handwritten on the back of a receipt for the Orad Academy in Madrid, where Ramírez de Lucas was studying. A handwriting expert has reviewed the poem and declared it to have been written by García Lorca.
The letters have been shown to author Manuel Francisco Reina, who has based a forthcoming novel around them.
"This is very important because he is the poet's last lover," said Miguel Caballero, author of a recent study of García Lorca's last days and assassination – who has helped Reina.
"I know that Reina has had access to the letter," said Caballero, who confirmed that Reina believed García Lorca's famous Sonnets of Dark Love had also been addressed to Ramírez de Lucas.
Lorca spent his final days in the Rosales house carefully revising and correcting the sonnets. "It seems likely that the sonnets were addressed to him," Caballero said. "The investigation into this has been carried out in a serious fashion."
The Guardian was unable to speak to Reina or the Ramírez family, who have refused to talk to the Spanish press..
Ramírez later joined the volunteer Blue Division to fight for Hitler against the Russians in an attempt to give himself the necessary credentials to survive in Franco's Spain. He also kept his relationship with García Lorca secret, refusing to answer questions from his many biographers.
His relatives are reportedly now looking for a publisher to handle the documents.
GUARDIAN